Post by martin on Oct 29, 2012 20:37:09 GMT -8
Various Fraser Locations , Oct 28 / 12
Well, had lots to do around the house but forced myself to get out and make a decent attempt at birding. Most of my birding has been the same as Chris', either commuting or limited to my back yard.
As well, I have not been out in quite a while,I was laid up with with a suspect back for the last 3 weekends which I did in unloading my truck from a 2 week fishing trip up north.
I guess that's what you get for trying to get away from the RAT RACE for a few weeks.
Anyway back to more important things, the report. Headed off in the morning about 9:00ish, figured I give the birds a chance to wake-up and dry out.
First stop for the morning was Silvermere roadside pond. This area is just south of lougheed opposite Silvermere Lake.
A few shots from the area.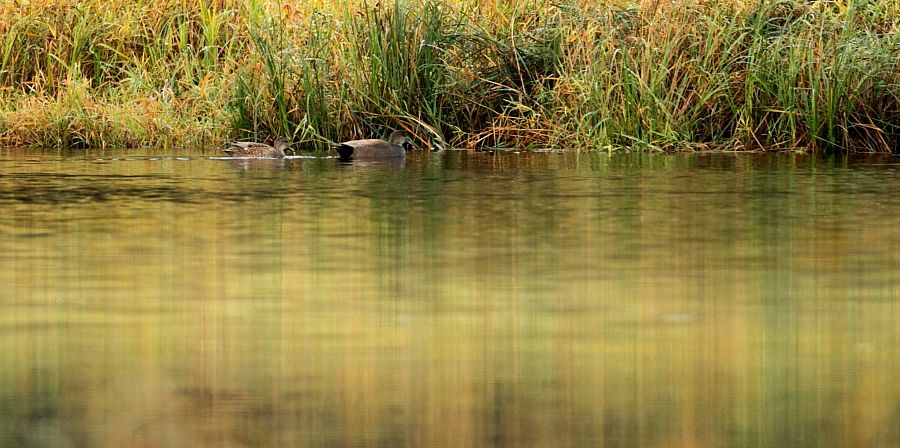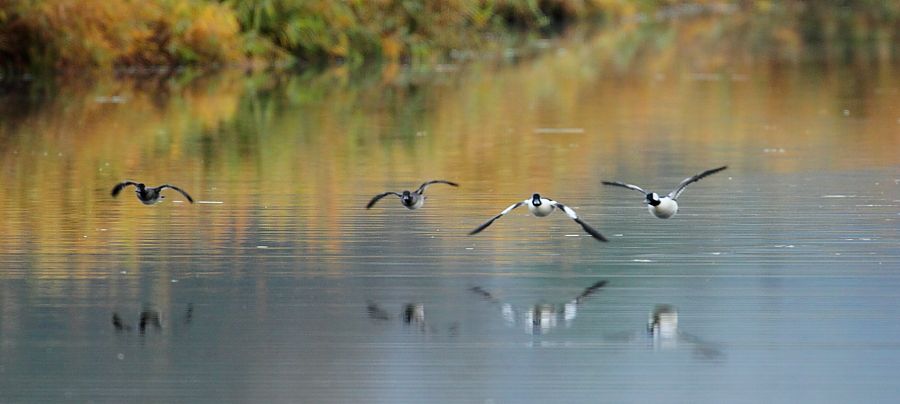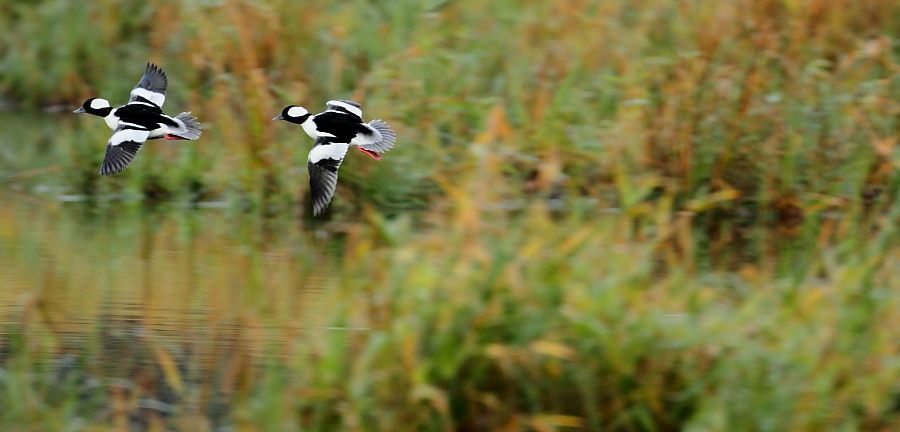 The following was seen.
Mallards 20
Bufflehead 4
Gadwall 4
GW Teal 2
RT Hawk 1
N.Crow 2
About normal for this area, there are sometimes a few more. The only downfall about this is it's right by the highway and you have to walk just the other side of the concrete barrier.
Well I wanted to go see what was at Harrison and hoping to catch the Longspur that was there earlier, so of I went.
Along the way I stopped at Deroche to see if what was in the river near the bridge.Quite a few ducks on the water.
Mallard 55
A. Wigeon 40
Ringneck 30
Gadwall 18
Canada Geese 46
Pied-billed Grebe 2
GW Teal 1
Belted Kingfisher 1
A. Kestrel 1
On the way to Harrison I got to see a few Bald Eagles and Trumpeter Swans near Kilby as well a numerous unidentified Seagulls.
Just outside of Kilby I saw what looked like a plump sparrow with no head on the top of a Fir tree. After a safe U-turn I pulled over and was happy to find out it was a Northern-Pygmy Owl.
A new owl for me.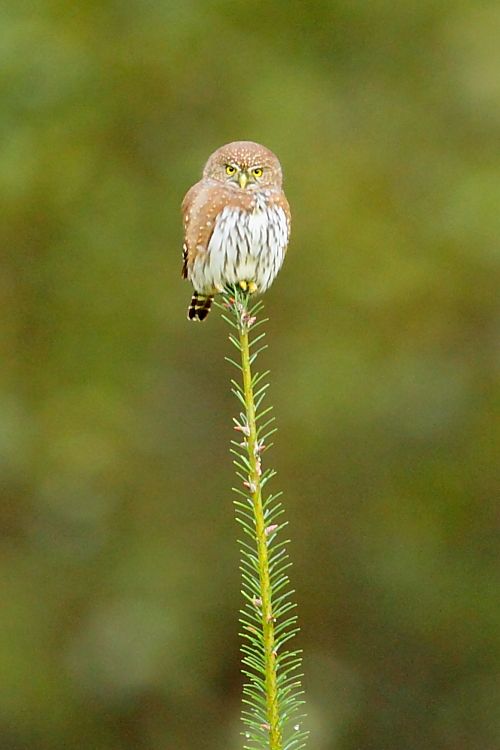 I noticed some strange markings on the back of it head, and after reading up about it, I discovered they are False eye.
Coool, and I thought my mom used to have eyes in the back of her head, these owls really do!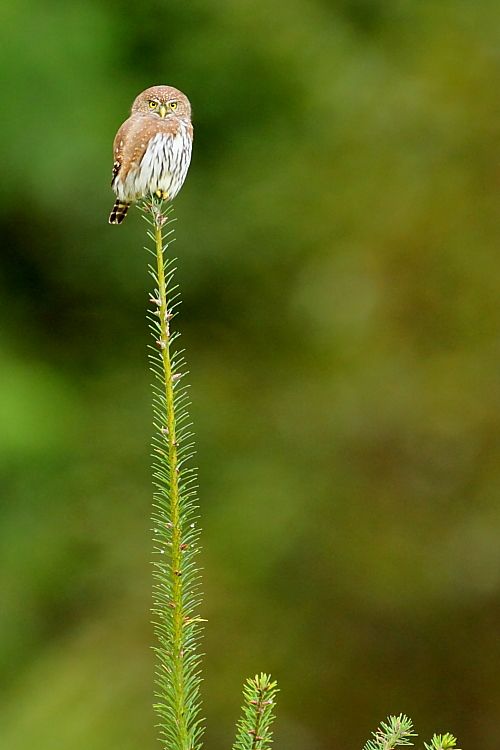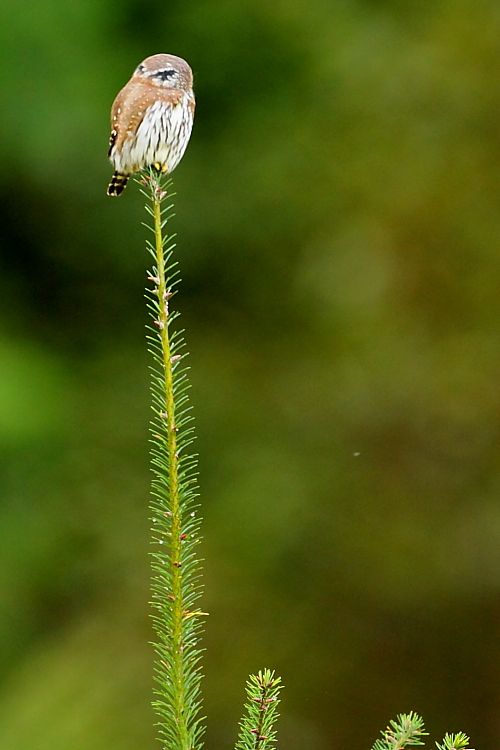 Just near Kent prison there were about 50 Swans in the fields and flying in.
Got to Harrison around noon, I always seems to be quite there when I pull up to the lagoon, but once I get out and walk around there are more birds than you can see.
A few ducks in the Lagoon, about 70 Canadian Geese on the beach, up near the washed out section of the lagoon's dyke there were a couple of Bonaparte gulls.
A little further along the path I thought I saw the Longspur, but when I got closer they seemed to be Chipping Sparrows, I wasn't until I looked at the photos later that they didn't seem right.
Once I got home and checked some more books did I realize they were American Tree Sparrows.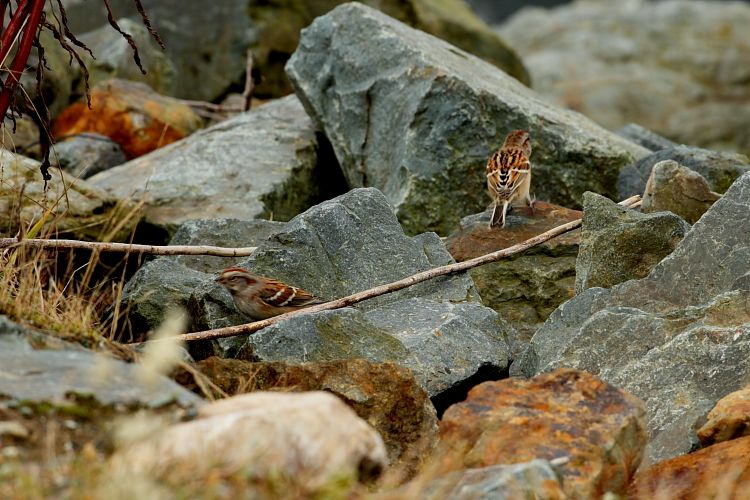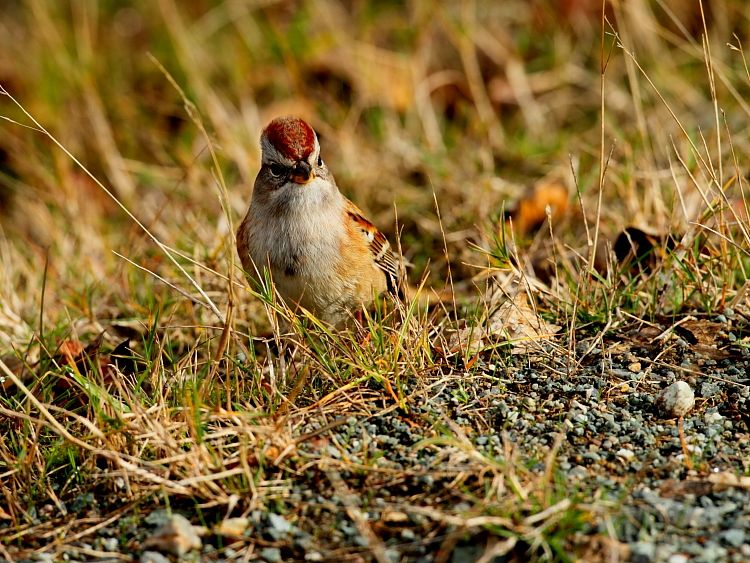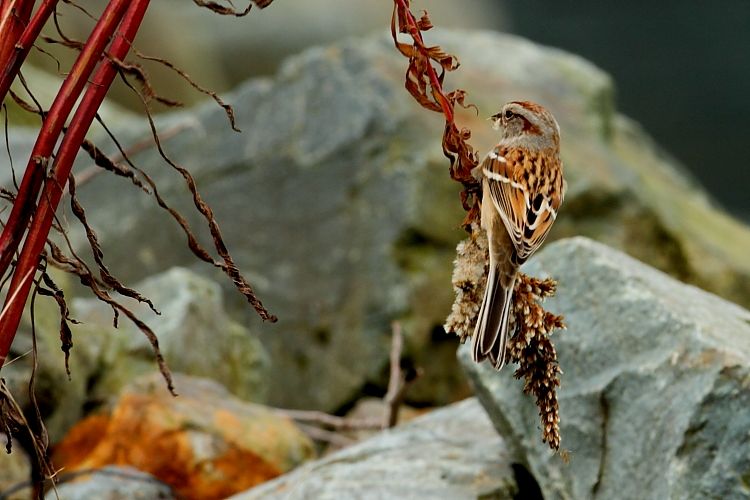 A look around out in the lake got a few more. Horned and Pied-billed Grebes as well as few more I could not id 100%.
Birds seen.
Bufflehead 15
A Wigeon 2
L Scaup 4
A Coots 4
Canada Geese 70
Bonaparte Gull 8
Pied-billed Grebe 1
Horned Grebe 2
Raven 1
Savannah Sparrow 1
A. Tree Sparrows 2
Valley