Post by Dave on Aug 23, 2006 20:55:12 GMT -8
Five of us got together early this morning to head up Cheam in search of the Rock Ptarmigan. We had an awesome day, and saw well over 20 ptarmigan. 1 is possibly a Rock Ptarmigan. Before I explain this story, here are some pictures of White-tailed Ptarmigan to wet your appetite.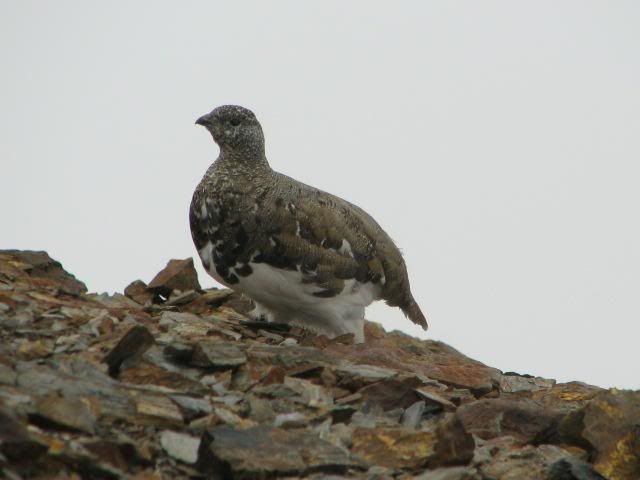 My first (life) White-tailed Ptarmigan. A nice male.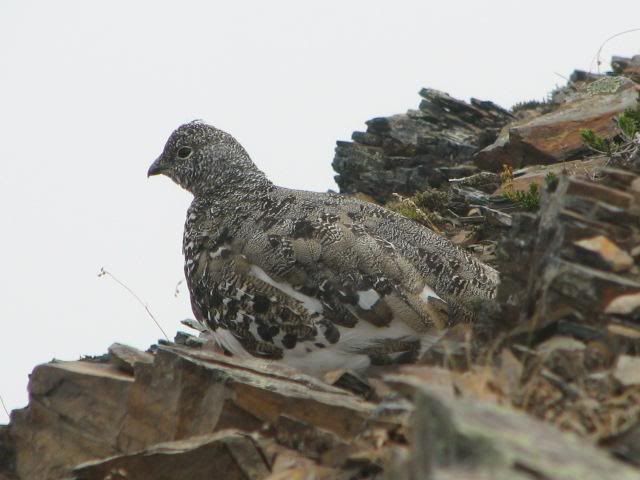 Another dude sitting on the edge of the cliff. 3 males were together an flew when a Goshawk appeared.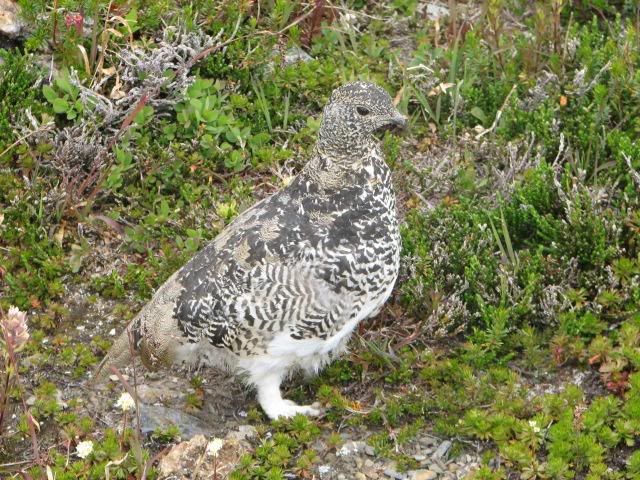 Classic female White-tailed.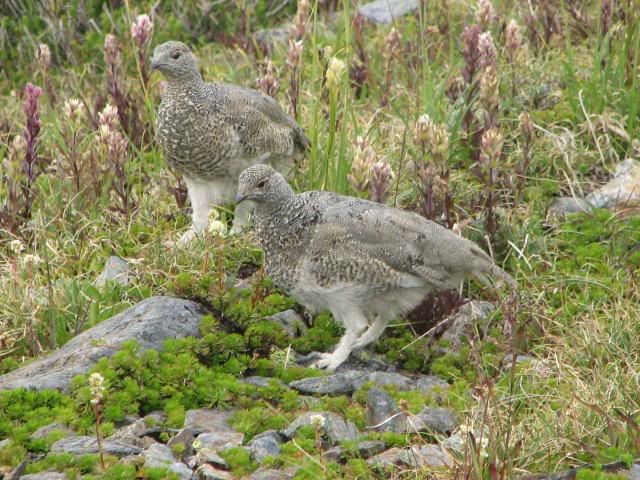 Young White-tailed chicks. Some walked right around me - within 12 inches of my boots!
Now the story. The experienced Ptarmigan guys (Jeff and Gord) were off in the booneys getting lost in the fog when Thor, Tom and I spotted a group of Ptarmigan near the first crest of the Cheam ridge. We ID the group of about 4 as White-tailed. However, the group starting growing. It seemed as though Ptarmigans were coming from all sides! We radio'd Gord and Jeff (who eventually made it) and started sorting through the increasing mass of now about 15 birds. One larger bird entered the mess and started creating havoc - chasing at least two White-tailed hens. There where chickens all over, but Thor and I focused on the larger bird. At one point, the two involved in the chase/peck were half running/half flying and the wings and tail of the birds spread out. Thor and I both agree that the tail of the chaser had absolutely no white on it. I tried to focus on this bird to get pictures so we could have something to confirm our suspicions of a Rock Ptarmigan, especially without Jeff and Gord's assistance. Well, I started taking pictures of the bird which wandered in and out of all the others. I know that I took a few shots of that bird before it was lost in the mess of molting birds. The mess split up with a few birds going in each direction. We never found that bird again. All the ptarmigans were at different stages of molting, so every bird looked different! It was difficult to instantly ID anything. The chicks were pretty much full grown as well. Anyway, I have 121 pictures of Ptarmigan birds, now which one was the one we thought could be a Rock? Well......I went through the pictures and found a bird that appears to have the outside of its tail a dark colour, rather than bright white (See above white-tailed). What do you think? Is this agressive little guy a molting Rock Ptarmigan?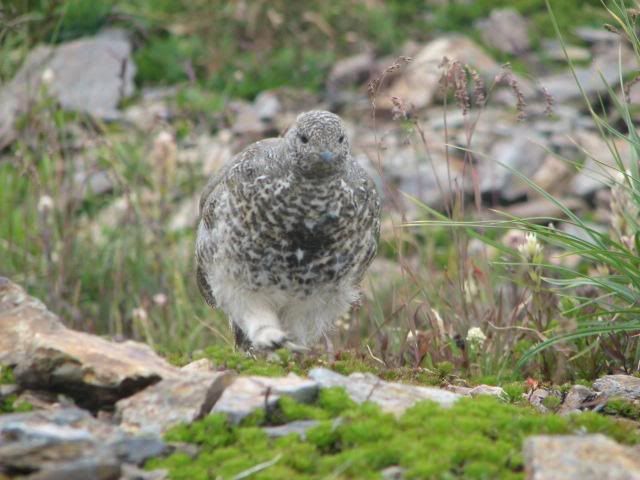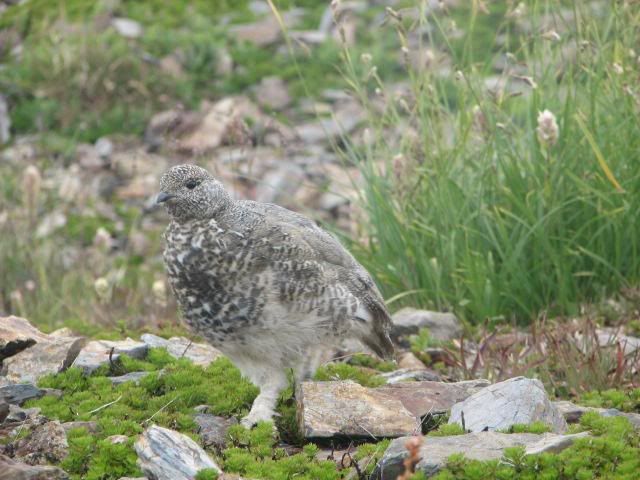 Let the critique begin!
-Dave