Post by Gord on Dec 1, 2010 21:48:14 GMT -8
This afternoon I made a quick run to Abbotsford. Near Sumas Way and Vye Road I spotted a falcon flying across in front of me. I could tell that it was not a Gyrfalcon and as we intersected, I could see it looked brownish but since Im driving, I couldnt look with any real intent. On Vye I turned left on that little short road and saw it land on a pole. I usually pack my scope but not often tripod unless Im out birding for real so I laid it on the hood and looked. It was almost painfully far out, but the white eyebrow, bold 'mustache' and brownish tones were really promising on this largish individual. When it flew, I could see dark feathering in the underwings which pretty much confirmed it all. I took a couple pictures but they are terrible!! *edit* that could be a photo of a pigeon for all anyone could tell it's that brutal! It's going to have to be one of those 'take my word for it!'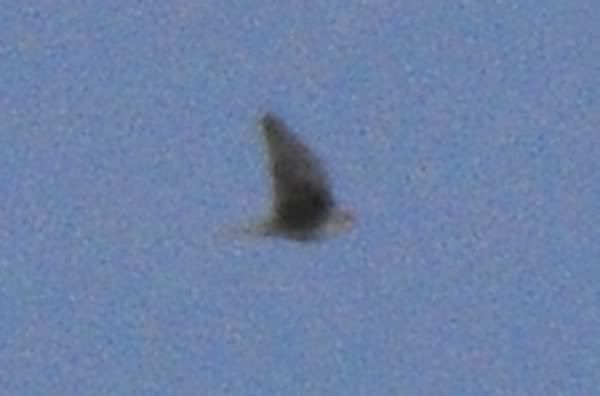 I drove a bit further down Vye hoping it landed closer to the road, but didnt see it. There were lots of other birds around. A Merlin posed nicely. Two Peregrine Falcons, which I assume to be a pair (female the bigger of the two) scanned for something to go and eat. I had seen a American Kestrel along the highway on the way out and mused that a Gyrfalcon could come along at anytime now to get all five of the falcon species in one day. It would have to do that as I had other things to do and couldnt spend time tracking that one down. I missed a chance to do this a few Christmas Bird Counts ago in Chilliwack when I got all five save for a Kestrel!!!
Anyway, a beautiful male Northern Harrier flew past and I was quick enough on the draw to snap a photo.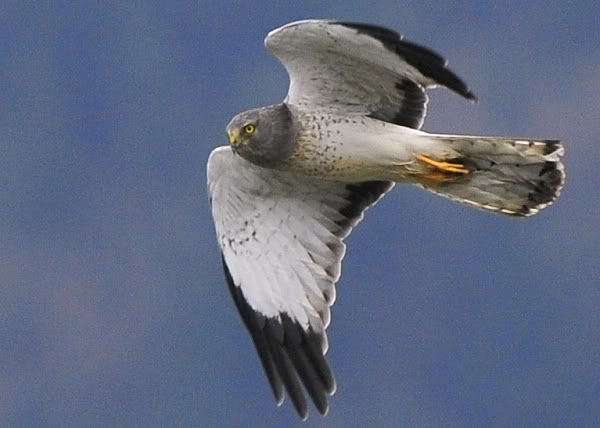 The before mentioned Merlin...
...and Peregrine Falcons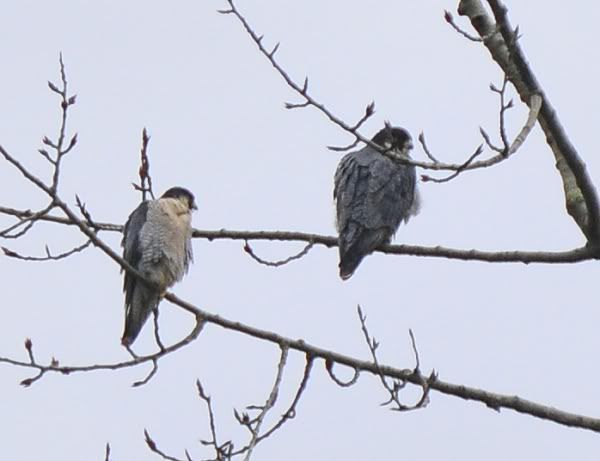 The dark phase Rough-legged Hawk was at it's usual perch for the last 4-5 years at the end of Dixon Road at the highway so I detoured for a quick shot only to see it fly a bit and land in the tree as I was coming down the road. Wow, not much else has the stare of a raptor!! Never mind those cheesy stone lions some people have at their driveways...Ill take a hawk myself to send what ever message a stone statue in a driveway sends. (Im working on the assumption it's to unnerve potential thieves)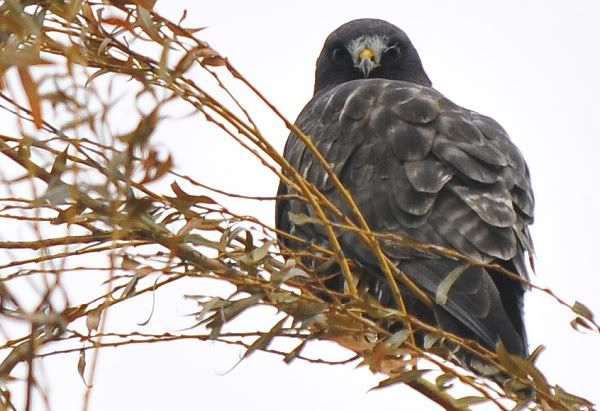 One of my favourite Far Side cartoons... (it says "Birds of Prey know they're cool") ;D ;D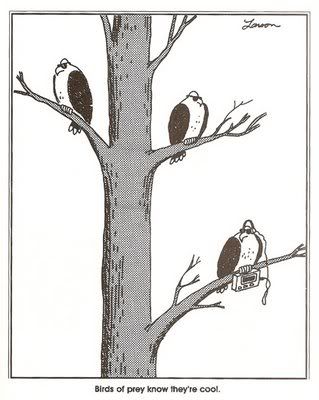 Another reason to love birds: A quick run to town is made more interesting and pleasant by them. Im certainly thankful and appreciative.