Post by Gord on Nov 24, 2008 22:25:13 GMT -8
On Saturday I checked east Chilliwack to see what was about. On Gibson Road there was a large flock of about 800 American Wigeon in a grass field oddly enough with a Red-tailed Hawk about 150 meters away sitting on the grass. I checked the ducks over for an Eurasian but not a one! I went though again more carefully and was looking at a female that looked 'warm' and promising as a female Eurasian when they all took off in a panic. I looked out the passenger window in time to see a Gyrfalcon coming in at their typical low altitude towards the ducks. It made a try at them but seemed not to be able to single out out.
The Gyr circled around and then seemed to spy the Red-tailed on the ground. Almost as if grumpy at missing a meal, it went in after the Red-tail dive bombing it several times until it got tired of it and took off.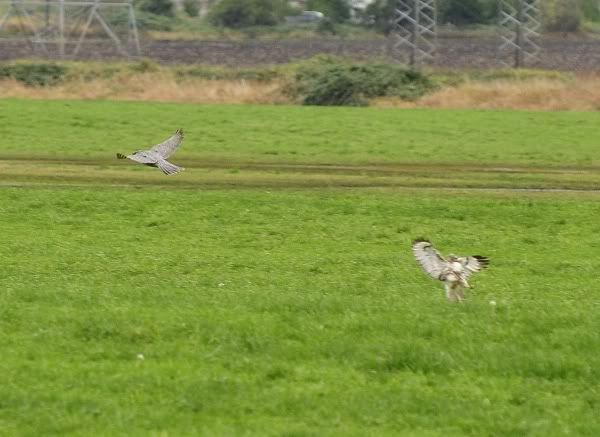 A few shots of the falcon as it circled around in triumph.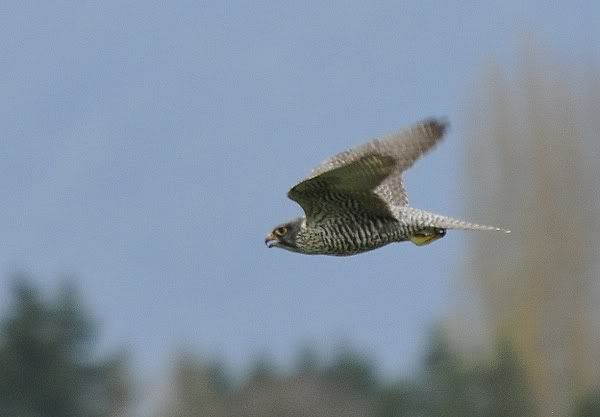 But he/she was not done yet. A Bald Eagle came in over the field and the gyr took off at it. The eagle's mate arrived on the scene and provided the Gyrfalcon two targets to alternate between. The eagles soon got sick of it and went to their nests with the Gyrfalcon close behind. I figure there is probably a little history between the eagles and falcon as I have seen Bald Eagles pirate (steal) prey from falcons.
Amazing how the eagle is presenting talons!! Pretty brave to dive in towards those!!!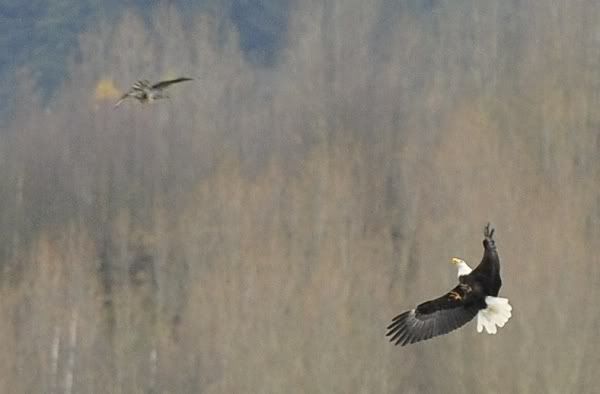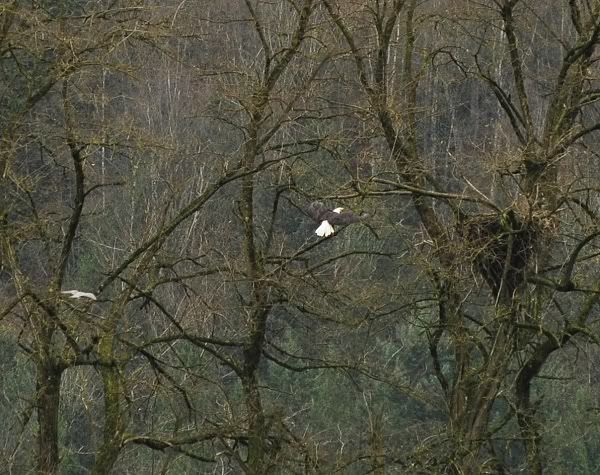 One might think the story ends here, but nope. Once the eagles took a stand at their nest, a third raptor showed up but this time it was after the Gyrfalcon. A Cooper's Hawk took exception and chased the Gyrfalcon briefly. That was a bit random!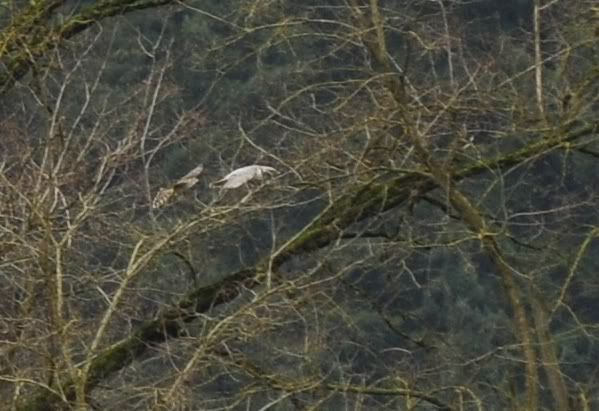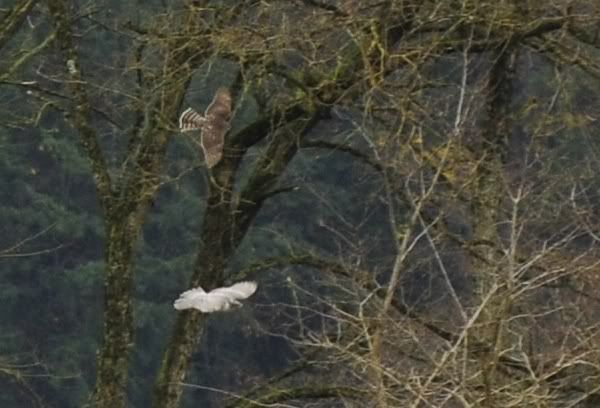 It didnt last long as the Gyrfalcon seemed to have lost interest in fighting and went and landed in the field.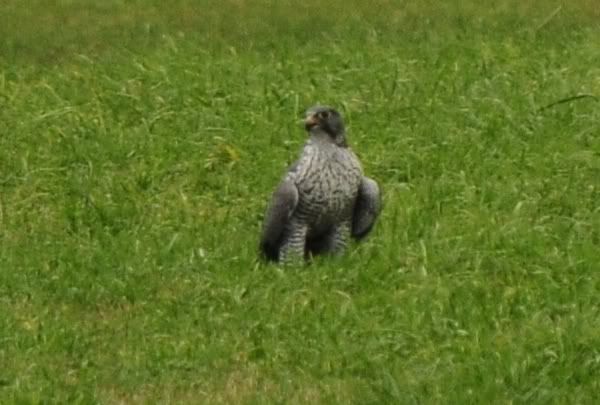 Then he/she went and landed in a tree closer to the road. I was able to look more closely. Didnt see any bands.

Awesome bird and all power! Im sure it will spend the winter again terrorizing the gulls and ducks (and all the neighborhood hawks and eagles too). Probably the same bird that has wintered in the area over the last several years.