Post by Gord on Jul 1, 2014 23:13:33 GMT -8
Early Sunday morning I went up for a poke around the Valley to see what was there. On Maple Falls Road a good find of a Chipping Sparrow with a mouthful of insects clearly feeding a nest full of young somewhere. A good breeding record for this far west. I was also pleased with finding a pair of Grey Catbird on Henderson Road not far from where Brian had the Yellow-breasted Chat. Speaking of the chat, I did not encounter it. Likely it has moved on. Similar to Kevin's observation of a Common Loon flying over his neighbourhood, I had one going overhead flying west! I wonder where it was going.
Other than that, a good morning and a beautiful place to bird even though I did not have as much time as I would have liked. Orange-crowned Warbler, White-crowned Sparrow, Pacific-slope Flycatcher, Willow Flycatcher and Swainson's Thrush very numerous at this location. A tally of 51 species a good haul too.
Picture of one of the catbirds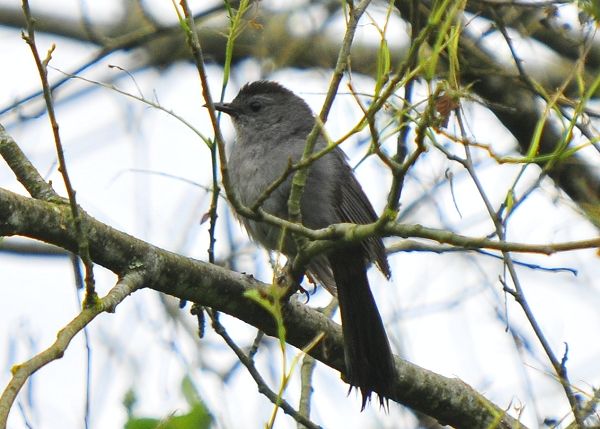 And of a MacGillvray's Warbler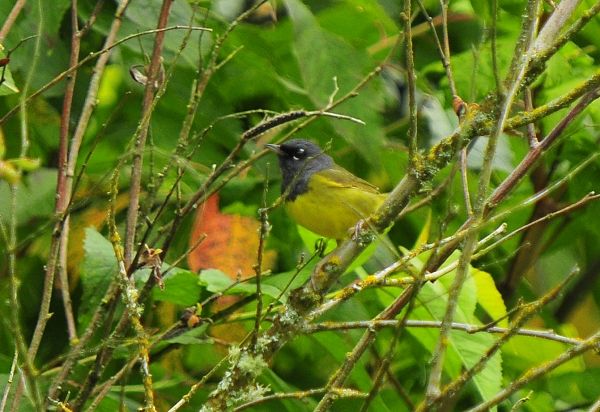 My list for those interested in the details:
Common Loon 1
Bald Eagle 1
Red-tailed Hawk 3
Killdeer 2
Rufous Hummingbird 5
Red-breasted Sapsucker 2
Downy Woodpecker 1
Hairy Woodpecker 1
Olive-sided Flycatcher 4
Western Wood-Pewee 1
Willow Flycatcher 31
Pacific-slope Flycatcher 19
Cassin's Vireo 1
Warbling Vireo 8
Red-eyed Vireo 9
Steller's Jay 7
Northwestern Crow 7
Common Raven 1
Violet-green Swallow 5
Barn Swallow 12
Cliff Swallow 1
Black-capped Chickadee 5
Chestnut-backed Chickadee 12
Brown Creeper 3
Pacific Wren 1
Golden-crowned Kinglet 2
Swainson's Thrush 36
American Robin 35
Gray Catbird 2
European Starling 12
Cedar Waxwing 13
Orange-crowned Warbler 23
MacGillivray's Warbler 10
Common Yellowthroat 1
Yellow-rumped Warbler (Audubon's) 2
Wilson's Warbler 6
Spotted Towhee 17
Chipping Sparrow 1
Savannah Sparrow 13
White-crowned Sparrow 48
Dark-eyed Junco (Oregon) 13
Western Tanager 10
Black-headed Grosbeak 8
Lazuli Bunting 3
Brown-headed Cowbird 13
Bullock's Oriole 1
House Finch 7
Purple Finch 2
American Goldfinch 7
Evening Grosbeak 2
House Sparrow 9